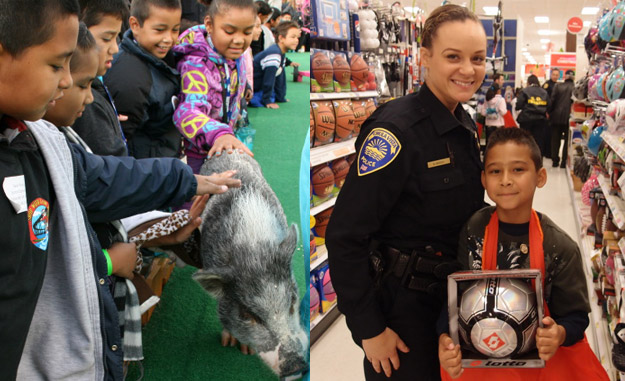 Click here or on photo to view the 2012 Photos
This year's event is being sponsored by the Coronado Police Department and the San Diego Harbor Police Department. Once again, we provided over 300 underprivileged children with a joyful holiday season.
300 +San Diego County Officers, representing every agency in the county, come together to take 300+ disadvantaged youth to SeaWorld for breakfast, to watch the Pets Rule! animal show, and to Target to spend a $100 gift card. The event is sponsored by law enforcement agencies from all over the county, SeaWorld, Target, the County of San Diego, as well as several other corporate sponsors.
The purpose is to introduce the youth of San Diego to their local heroes and the people who take care of them everyday, hopefully creating a positive relationship that will last the rest of their life.
Please check out our sponsor page to find out how we are able to provide these children with such a wonderful experience.